Van Hire Makes Your Moving Day Easy and Stress-free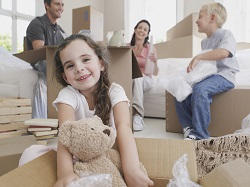 Hiring a van can change the stress of moving into an event far easier. When moving house, the thought alone of packing and delivering to a new house can seem overwhelming, let alone the actual doing it part. That is where we step in. We understand the stress of moving house or relocating office. However, we are the professionals in this field and we know how to make the moving day as stress free and easy as possible. We do this by living to our values of exceptional customer service, delivering our promises and complete transparency. Everything we provide you is exactly how you expect it and we never charge extra hidden costs. This is our way of making your moving day easy and stress-free. Call Man With A Van today on 020 8746 9679 to speak with one of team who will explain more on how our van hire can help you.
There are a number of ways we aim to make your moving day as easy as possible. We start by doing an assessment of your needs. We do this way before the actual moving day so we can prepare in advance for your move by gathering the right number of people and vehicles to get your belongings from the old place to the new one. Our man and a van team start by asking you some questions to understand your moving requirements. We will want to know if it is a residential or commercial removal, what special equipment you have, how big is the property, the approximate quantity of things and where you will be moving from and to. Our team of movers will make notes and then start planning your move. We keep this plan as tight yet flexible as possible to allow for any last minute changes that may occur.
The next step to making the move day easier for you is to help you pack. We give advice on the best materials and where to start to help give you some direction in your packing. On the moving day, we will help box up your items, navigate those large and heavy items out of the property and carefully load them onto the commercial van. We make sure everything is neatly packed so you can feel relaxed knowing that your items are protected, safe and secure. During transport, your items will be snugly fitted into the backs of our moving vans so they do not move about, and so minimising the risk of damage. All the items are fully covered on our insurance as well – another reason to feel stress-free on your move day.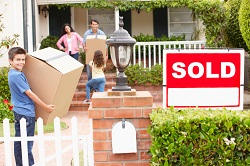 When we deliver the items, our man and van team will unload everything for you and leave the items in the places that you want them to be. You only worry then is setting up your house or office the way you want! We believe this is the fun part though – making your house a home or making your office a new beginning of a professional chapter. The hard stuff we have covered, so just leave it to us.
Moving to a new property is stressful, but we believe it really does not need to be. With the help of van hire experts like us, you can have a much easier moving day, knowing that professionals are taking care of the move for you. Our aim is to reassure you every step of the day and make you feel good about your move. To find out more about how we can make your day easier and hassle-free call Man With A Van on 020 8746 9679 today.