What to Think About When Hiring a Removal Van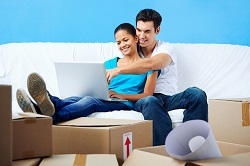 When hiring a van and man service, the most important thing is that after the service you go away feeling satisfied and happy with what the removal team did for you. The only way of doing this is by choosing a company that has a proven reputation of delivering what they promise and is reliable with time management and taking care of your belongings. The team should be experienced, capable and polite. A good removal company will insist on conducting a full evaluation of your moving requirements before beginning to ensure they are fully prepared to attend to your move in the best possible way to get the job done efficiently and quickly. These are the basic things to expect when hiring a removal van. At least for us at Man With A Van, these are the bare basics that we offer that support the many other services that we provide. We always try to go above and beyond our customers' expectations. To find out how we do that, call us on 020 8746 9679 can one of our team will be happy to help.
We also encourage you to ask about the cost of the man and van service before hiring our services. We can offer you the best van hire services at affordable rates. When you get a free quote you will know exactly what it includes and you will know if there would be any extras involved. It is important that this is cleared up from the very beginning to avoid any surprises later on. A good removals company like ours will do a full evaluation before and be able to tell you approximately how long it will take to move your belongings so you can prepare for the total cost.
Another thing is that we check the vans and consider the number of staff, especially if this affects the overall cost. Our moving vans are new and in good condition. That may seem obvious but you it could be heartbreaking if the van breaks down, leaving your belongings on the side of the road! The most important issue is that the removal van has full insurance. We also offer additional insurance so you can rest assured that all your items are well protected. This will cover all your items during transport for any damages and breakages. Our van hire company itself will be responsible if there are broken items during transit. The number of staff will vary depending on the size of the job. Our man with a van company will be able to give you a realistic summary of what will be used before the removal service begins.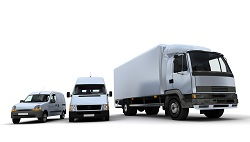 At Man With A Van, we value transparency in everything we do. We charge no extra costs and stick to our promises. We offer various ways of paying depending on the job at hand and the level of services that we are giving you. All of our moving vans are in quality condition and are regularly maintained to ensure they are up to scratch when carrying your items. To know more, call 020 8746 9679 to speak with one of our staff. They will discuss with you about your moving needs to suggest the best removal van package for you. We know we can cater for any of your needs, so just give us a call to see how.