Making Your Move Easier With Our Man With Van Service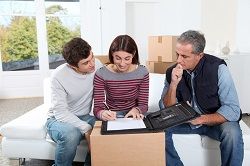 Moving house and relocating office are our passions here at Man With A Van. Everyone has a passion, and these just so happen to be ours. So it's a good job that we made our living based on that! We take great pride in making our passion a part of our every day normal life and the only way we can do that is by making sure we do our best all the time and seeing our customers happy. We do this by having the best team we possibly could by ensuring every single member of our removals service group has years of experience and are personally trained by us to our own high standards. They must work to our values of exceptional customer service and an efficient and safe delivery 100% of the time. We make our moving service even better by giving our customers are wide range of available options from delivering to anywhere in the UK and various packages of removal choices. By doing this, we make your house or office removals easier. Whether you are moving house or moving office, we are there to help. Call us now on 020 8746 9679 to discover how our man with van can help you.

If you question why you need a van and man service, you are not alone. It is common for people to rope in friends, family and neighbours to help pack and deliver. However, we sincerely recommend using professionals based on the following reasons. First of all, safety. Moving large objects increases your chances of back pain and other injuries. Save this risk for you and your loved ones by letting us shoulder the burden for you. We are trained experts that have more safety training and experience than you can shake a stick at. Another reason to call in the man with a van professionals is that we offer insurance that covers you for any breakages and damages. We hasten to add that we do not expect this to happen under our watch though! However, this peace of mind is invaluable that you are definitely covered for any accidents. Another reason is time. How do you find the time to work, plan you new place and move your items? Hire a removal company, that's how! Our team of movers takes on all the work for you, including the packing, delivering and unpacking so you do not need to even think about it.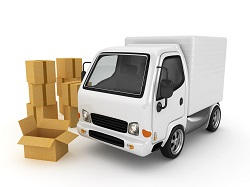 What's the catch, we hear you ask. Well, honestly there is no catch! Our man with van prices are extremely affordable, as we make sure that when you call us, we offer you a proper evaluation. What we mean by a proper evaluation is to discover exactly what your requirements are so we can give you the right sized van and the correct number of man with a van staff so you are never charged more than you should be. Our aim is to give to you the best possible man and van deal that you deserve.

You can see how we at Man With A Van can make the move easier for you by offering you a full initial assessment, doing all the work for you and saving you money and time. This is our promise to you. We want you to enjoy moving house or relocating office, and we feel that by helping you with your removals you are free to do that. We offer a full package of services that include packing, delivering and unpacking, and there is no job beyond our means. We understand your needs are unique and we cater for that by providing a fully personalised service for you. For any questions, call us on 020 8746 9679 today.