The Benefits of Man and Van Services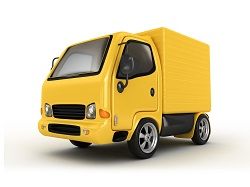 Man With A Van, we pride ourselves in being one of the best removal teams around. Our team is built upon trust and a common value of delivering exceptional customer service. They are all experienced and trained to our high standards, ensuring a quality service all the time, every time. Another benefit we offer is that we cater for any job from removals of a small studio to a large organisation. We offer a customised plan for all of our clients and we deliver with the good reputation and reliability that we are known for. To know more about the benefits of using our company, call us now on 020 8746 9679 to talk with one of our friendly team today.

One of the key benefits of using a man with a van service is safety. Doing the job yourself exposures you to injury either from muscle strains, cuts or at the other extreme, the risk of large and heavy falling objects. To protect yourself from these risks, hire a removal service team. The staff will be trained in carrying and lifting heavy objects and can get the job done quicker and more efficiently. Also, a good company will have full insurance so the risk of losing out financially to breakages or damages is cut to zero as their insurance will cover the eventuality of any unlikely accidents.

Another main benefit of hiring a removal service is time. During a house relocation, home owners have many things to do. Plan their new homes and learn more about the new location. On top of that, they still need to work and carry on with personal and professional lives. It's the same thing for business owners that need to concentrate on keeping a business running and profitable. Don't let moving home take all the time from you to continue doing your normal activities. Hiring a removal van and man service means that they do all the work for you from packing, loading the van, delivering the items and unpacking at the final destination, freeing your time to get on with your life.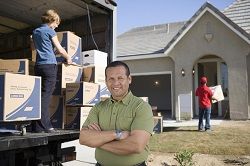 Surprisingly to some, a major benefit of hiring our man and van service is cost. It is actually very affordable to use a van hire service as you save on the extra costs of petrol, insurance, time and effort. Also, taking days off work from your job or business can be very expensive. Cut the costs of moving house by getting the professionals to do the move for you.

We at Man With A Van have many other benefits for you to hire our service. We deliver to any village, town or city in the UK. We have ample years in the moving business for both residential and commercial purposes. Our team of man and van experts is friendly, skilled and listen to what you want. We offer a fully customised service for you. To know more about we can offer, call us on 020 8746 9679 and we guarantee you will be pleasantly surprised by what we can do for you.